Esta Stecher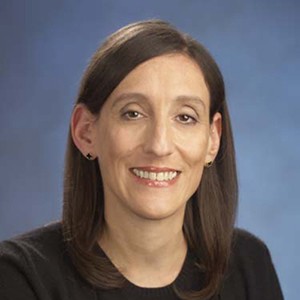 Esta is the Chair of the Board of Directors of Goldman Sachs Bank USA, the US banking subsidiary of The Goldman Sachs Group, Inc. She also chairs or is a board member of several significant banking and investment banking subsidiaries of Goldman Sachs, including Goldman Sachs International, a UK broker-dealer, Goldman Sachs International Bank, a UK bank and Goldman Sachs Bank Europe SE, a German bank. 
Esta joined Goldman Sachs in 1994 as the firm's tax director and became a partner that year. She served as General Counsel and Executive Vice President of Goldman Sachs from 2000 to 2011 and as Chief Executive Officer of Goldman Sachs Bank USA from 2011 to 2016. She also served on the Goldman Sachs Management Committee. Before joining Goldman Sachs, Esta was a partner in the Tax Group at the law firm of Sullivan & Cromwell.
Esta serves as an independent director on the Jackson Financial Inc. Board of Directors and as chair of the Compensation Committee and a member of the Nominating and Governance Committee. She is also involved in a number of non-profit and charitable organizations. She is a member of the Board of Directors and the Executive Committee, and chairs the Audit Committee of Lincoln Center for the Performing Arts. She also sits on the Boards and is a member of the Audit Committees of the Dana Farber Cancer Institute and the University of Minnesota Foundation. Esta is the Chair of the Boards of Directors of the Goldman Sachs Philanthropy Fund and the Ayco Charitable Foundation, each a donor-advised fund, and is a director of the Columbia Investment Management Company. Additionally, she is a member of the Council on Foreign Relations.
Esta earned a BA from the University of Minnesota and a JD from Columbia University School of Law.